Broadest Wi-Fi Portfolio
The Ruckus ZoneFlex Family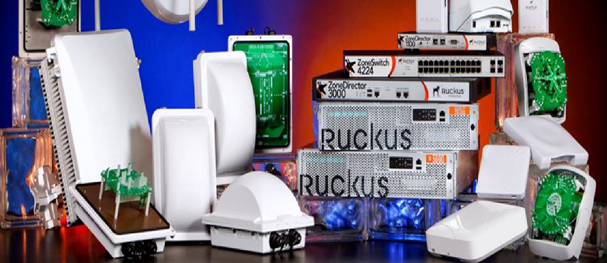 Ruckus Wireless is a pioneer in the wireless infrastructure market, enabling carriers and enterprises to keep up with the exploding demand for high-bandwidth applications and services. Ruckus' proprietary "Smart Wi-Fi" technology redefines what's possible in wireless network performance with flexibility, reliability, and affordability.

Ruckus Wireless delivers innovative solutions to the most critical issues facing today's wireless networks: how to create affordable reliability and how to manage exponential growth. Ruckus hardware, software, and services help enterprises and carriers increase the range and reliability of their Wi-Fi networks, reduce the cost of deployment, and ensure consistent performance even in the most challenging environments.

The Ruckus advantage is the ability to deliver Pervasive Performance™. No other company can deliver a wireless solution as simple, reliable, and affordable. The technology is so revolutionary, Ruckus has been awarded 55 patents with another 80 pending.